The Art Centre of SSVAD is a beautifully designed architecture with studios, galleries, cafeteria, library, an open air stage for performances and a guest house.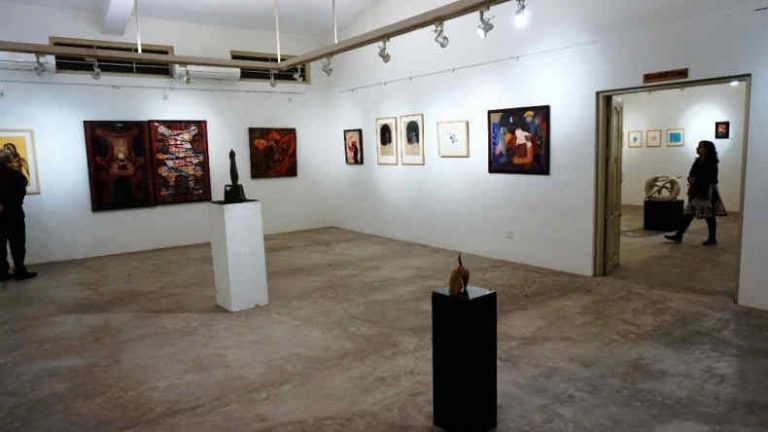 An exhibition cum multipurpose hall on the first floor. This hall has proper lighting system for holding contemporary exhibition displays.
A permanent display Gallery
A collection of works from the archive of SSVAD is displayed in this gallery, which is adjacent to the exhibition hall. This gallery can also be used as an extension of the exhibition hall if needed. 22×28 sq ft.
1000.sq. ft. space with large windows, on the ground floor of the art centre, is available for use. It has the basic facilities and is equipped with necessary furniture.
Housed in the newly acquired building, adjacent to the main Art Centre, this studio is being developed for printmaking purpose.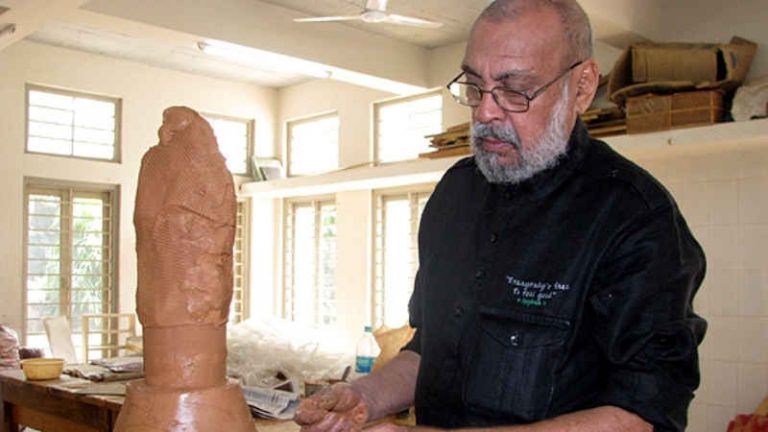 The Sculpture/Ceramic Studio
ft. space, besides the painting studio is available for sculpture and ceramics. It is equipped with basic furniture and equipments for the same.
The Library is in the process of collecting and cataloguing books. The books are entirely collected through personal donations from members and well wishers. Catalogues and art journals are also being collected to enrich the library. It has a computer section for online references and archiving.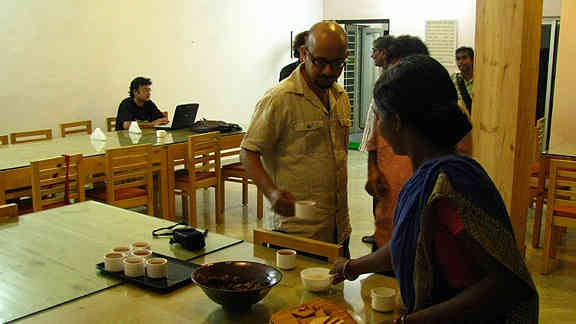 A space to refresh oneself over a cup of tea or coffee. It also acts as a dining hall or for hosting parties for the members and their guests.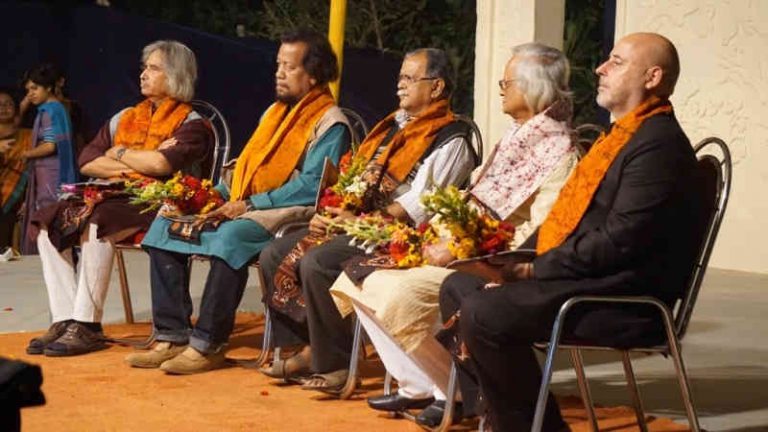 A beautiful open-air stage for performances, musical programs, seminars, film shows, theatres etc. The lawn facing the stage can accommodate a sizeable number of spectators.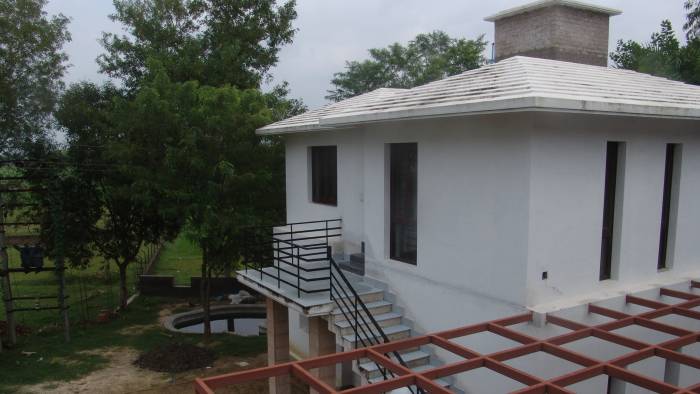 The guest house is built adjacent to the art centre which has two double occupancy rooms and two dormitories (accommodating 3 persons each). All the rooms are furnished and have attached bath and air-conditioning.
In addition there are two double bedded rooms at the new building (above the Printmaking Studio).